Message from the Chancellor Chairman
Message from the Chancellor Chairman, Board of Trustees UMEMURA Educational Institutions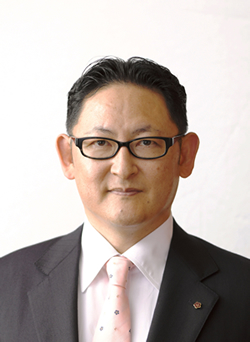 Chukyo University celebrated its 60th anniversary in 2014. Umemura Educational Institutions, the university's parent organization, marked its 90th anniversary in2013. These two milestones represent a strong legacy on which we will build to make further strides in the future. As a roadmap, we have drafted "Next 10: Change, Challenge, Chukyo University," a long-term plan that outlined our direction and strategy for the decade started from academic year 2014.
Founded in 1954, Chukyo University today is a comprehensive university with eleven undergraduate schools and eleven graduate schools, including professional schools of law and business. Starting in spring 2015, the School of Contemporary Sociology started to offer four majors. In this and other ways, Chukyo University continues to make strides forward.
The Nagoya campus now boasts theHeadquartersBuilding,Library and Academic Hall Building, which were completed in spring 2013, as well as theCenter Building, which commemorates the fortieth anniversary of the university's founding. The International Center supports inter national student exchange programs and provides information and instruction to students.
The expansive Toyota Campus, situated in a beautiful, natural environment, attracts Japan's top skaters. It features an ice arena that is the National Training Center for figure skating where Mao Asada, an Olympic medalist, and Kanako Murakami train along with other top athletes.
Chukyo University is a part of Umemura Educational Institutions made up of five educational organizations. Since Umemura Educational Institution was founded 92 years ago by Seiko Umemura, it has been headed by Seimei Umemura, Kiyohiro Umemura, Eiji Ogawa, respectively. Following in their footsteps as the fourth chairman, I will do my utmost to continue our legacy as we advance toward our hundredth anniversary.