Message from the President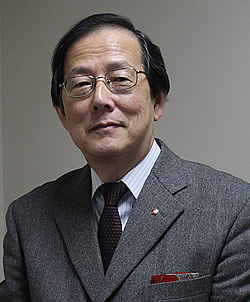 What is a University? - It is an institution that aims to broaden learning gathered from the past and to prepare for the needs of the real world. It is where people develop themselves in order to make a contribution to society and the world under the guidance of expert scholars and researchers. Chukyo University has set as its educational goal the fostering of young professionals and intellectuals with strength and open minds who possess the ability to think and act independently.
Students take the leading role at university.
Students shall take their first steps in higher education in the environment we create, acquiring knowledge in depth and coming to their own intellectual standpoint. The university environment offers not only a place for study but also opportunities for practical education in a nurturing community of faculty members and fellow students.
Students are expected to study independently in university. The process of choosing faculty, major, and specialization will lead them to "Self-standing". Professors and staff members provide support to such students. We expect students to study actively and to develop their own character as a result. Studying will shift to true learning while they are at university. I intend to build a university in the spirit of "Doing one's best!" that is also, with the guidance and support of professors, staff and students, an environment of cooperation, of "Doing our best!"
As president of this university, I am honoured to lead this university for greater improvement.